Barre Fit
This class is taught by: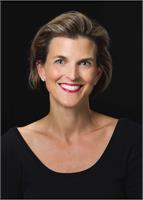 Hillary Johnston, RYT, is an ex-yoga teacher who fell in love with the efficiency and grace of barre classes after experiencing her first class in 2005. Soon thereafter, she became a teacher with the Bar Method at their Bernardsville, NJ studio. More than a decade later, she is now a senior barre instructor, and is passionate about good form, core strength and joint safety. Hillary will help you sculpt, strengthen and lengthen your muscles safely and effectively while increasing your flexibility, balance and mental focus. Come see what barre classes are all about and be prepared to change your body for good!
A fun 50min full body work out. No ballet experience, shoes or leotards necessary! This is great exercise class that will leave you feeling strong and energized!
Upcoming classes: